The compelling story of how an Iraqi beekeeper saved the lives of Yazidi women sold into slavery by Isis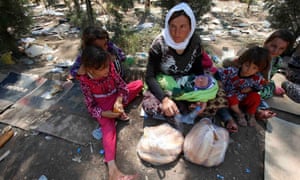 We know and yet we don't really know. News reports in 2014 told us of the desperate plight of the Yazidis, a small religious minority who had lived clustered around the northern Iraqi city of Sinjar and its mountain for thousands of years. They were being driven out of their homes and villages by the advance of Muslim fundamentalists they knew as Daesh, or Islamic State.
The figures were stark: over 3,000 Yazidis, mainly men and the elderly, were summarily executed and dumped in mass graves, while more than 6,000 women were kidnapped and sold by Isis as sex slaves. We were horrified. We demanded action of our governments, which made the right noises but did little. And so, after a bevy of experts surfaced briefly to explain that the Yazidis are not "devil worshippers", as Isis claims, but rather an ancient religious group whose credo combines elements of Christianity, Islam, Judaism and Zoroastrianism, our attention moved on.
It was almost too terrible to contemplate their fate, and so, consciously or not, we looked away. Not, though, Dunya Mikhail. This award-winning poet, an Iraqi Christian who has lived in the US since the 90s, when her writings in the Baghdad Observer caused her to fall foul of Saddam Hussein, has gathered the first-person stories from those who survived this unthinkable ordeal, as well as those who worked tirelessly to rescue them.
The beekeeper of Sinjar is one of those heroes. Before the arrival of Isis, Abdullah Shrem had kept bees in what he makes sound like a paradise garden in Sinjar, earning his living by trading their honey. When Isis seized his relatives, though, his sole focus was to get them back, and so effective was he in doing so that others turned to him for assistance.
As he puts Mikhail in touch with those he has brought home, Shrem talks, too, of his motivations – including the example of his beloved bees. "The movements of the queen bee," he tells Mikhail, "her superior flying abilities compared to the males amazed me, [and] made me profoundly appreciate all the women in my life, because her loss would completely destroy the colony."
There are his female relatives, like Jamila, who lived a simple rural life with her family outside Sinjar. She had met her fiance when the donkey she was riding passed his on the road. Theirs was a drawn-out, sweet, innocent courtship. They both believed their love was written in the stars, and they were betrothed.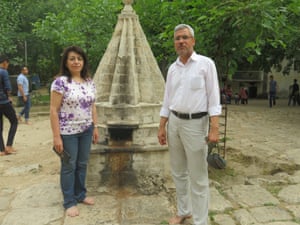 Oblivious to what was happening in the outside world, Jamila was on her way to meet him one day when she got caught up in the Isis assault. After she was captured, they took her to a slave market in a nearby town they controlled, where, "after being inspected like a watermelon" by prospective purchasers, she was sold for a few dollars alongside other kidnapped women. At her buyer's house, she curled up in a ball to resist being raped, but he did it anyway. Again and again and again, without mercy.
What kept Jamila going was the thought that her fiance would come to save her. She worried that she was no longer a virgin, as was the expectation in Yazidi culture, but she knew he loved her and would surely forgive her.
In her second year of captivity and violation, she managed to escape with a group of other similarly brutalised women by disguising themselves as Isis fighters. When she reached home, she happily prepared herself to meet her fiance, putting on a dress with colourful flowers, but her mother broke the news that he had got married the month before.
Soon afterwards, Jamila killed herself. As she does in other parts of the book, sparingly but effectively, Mikhail relives that dreadful moment with a poem:
Her dress exploded,
the flowers scattered in the air,
the colours popped up high like fireworks in a celebration,
but; no sound could be heard,
no sound…
This book makes a sound, and it should be a loud one. It is not for the faint-hearted, but they should read it anyway. We should all read it, if only to bear witness to an atrocity that happened on our watch, and that we cannot simply sweep away as concerning a faraway people of whose faith we know little.
We hardly need to be told about the abomination that is Isis, this twisted distortion of all that is worst about humanity – especially male humanity – and which misleadingly trades under the name of religion. But we do need to hear, as a counterpoint, about the human bonds that inspired so many – even when living under the terror of Isis and regardless of their own beliefs, or none – to help those who were kidnapped and subjugated to escape, even if it meant risking death themselves.
And most of all we need to listen to the pain in the voices of these courageous Yazidi women, and afford them every assistance possible in tending wounds that will be with them for a lifetime.
• Peter Stanford's What We Talk About When We Talk About Faith is published by Hodder.
• The Beekeeper of Sinjar by Dunya Mikhail is published by Serpent's Tail (£10.99). To order a copy for £9.34 go to guardianbookshop.com or call 0330 333 6846. Free UK p&p over £10, online orders only. Phone orders min p&p of £1.99